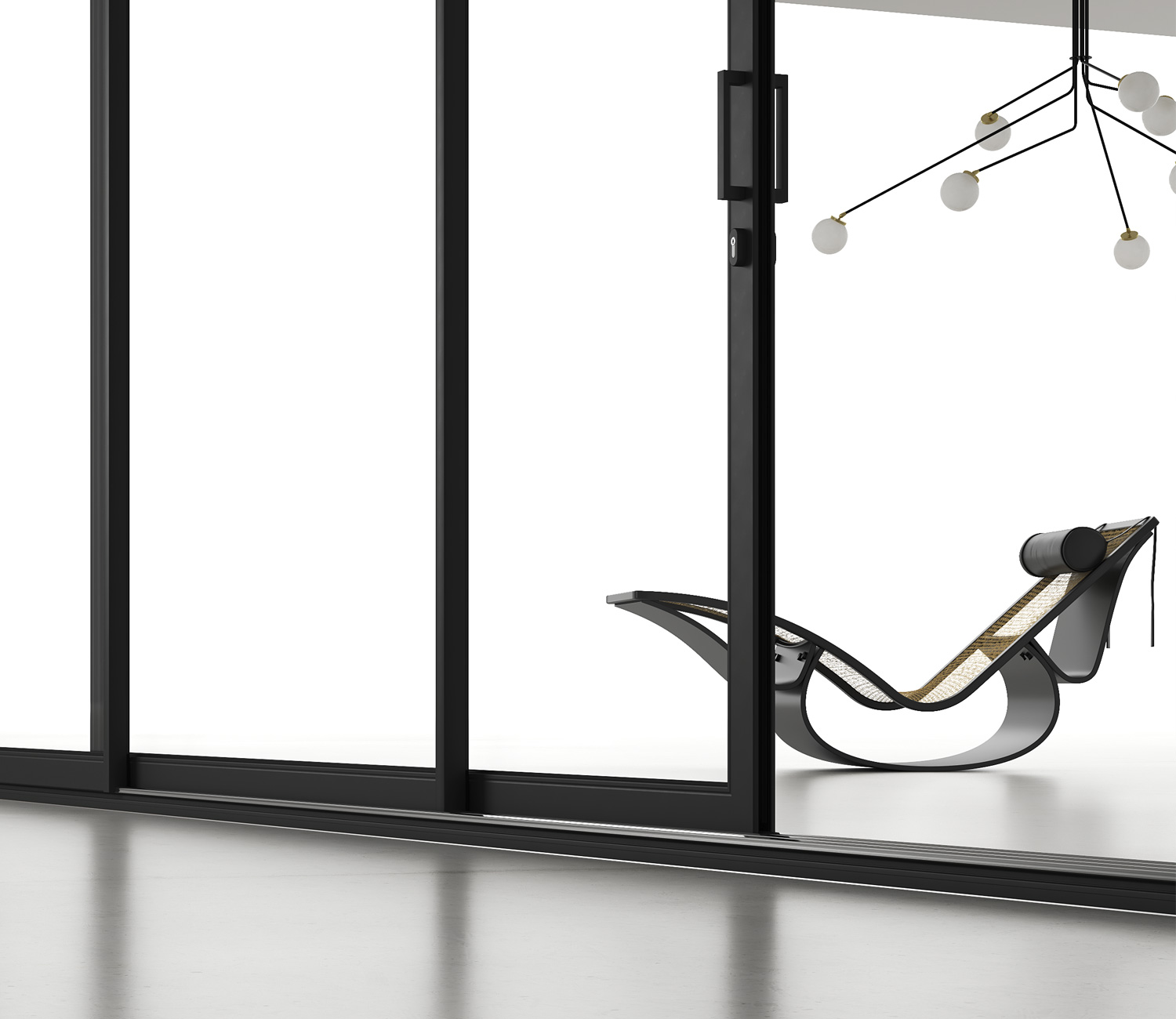 S.70/S.70 TT
There are important benefits to consider when choosing a large sliding door! For example, there is the ability to enjoy the brightness of the outdoors provided by natural sunlight or a breathtaking view from the comfort of your own home. And let's not forget the stability and security that such an important element must ensure for its daily use.
The S.70 sliding door is designed with reinforced panel profiles when it must support large-sized panels that can also be very heavy. It slides on rollers with ball bearings coated with synthetic material and with a capacity of 150 kg per panel, which also has adjustable rollers for perfect alignment.
The ergonomic handle with the exclusive Sunroom design is easy to use and may be provided with or without key. The S.70 sliding door is available in the thermal break or non-thermal version, based on different needs.
9010 Marble Brown 9005 Matte Marble Grey

7016 Matte 9007 9006

7035 1013

9016

T10

Colours on request