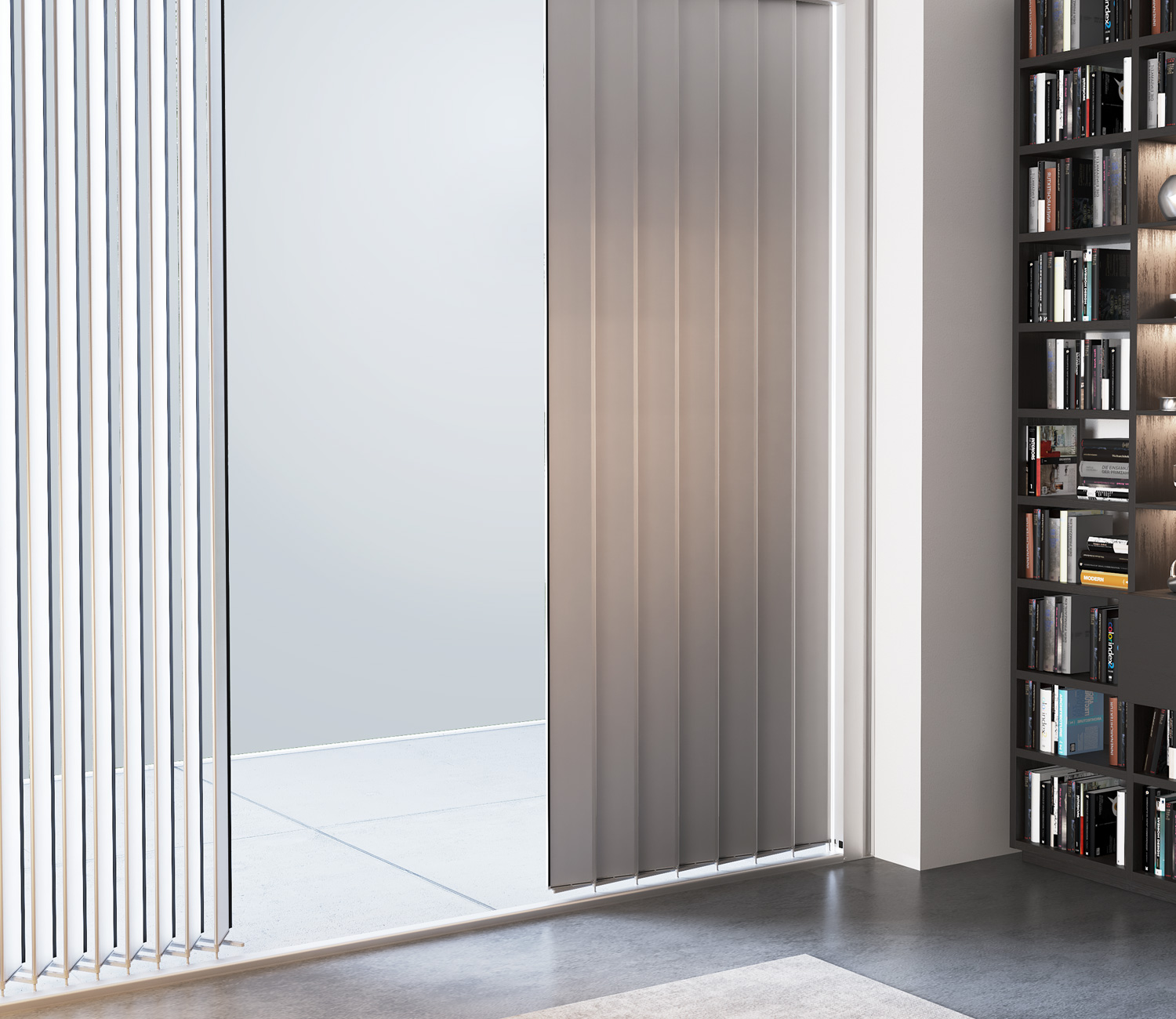 Oskura Orizzontale
Innovative and patented motorised system with the dual function of a sunscreen and sunshade, which allows protection from direct sunlight while maintaining a pleasant and modern appearance.
In their movement on the horizontal plane, the slats orient to obtain a true sunscreen effect, which is an important element to protect you from the direct sunlight. This is very useful on building and residence façades in order to prevent overheating, especially during the summer. The completely closed position, on the other hand, creates a complete sunshade. Oskura packs the slats to the right or left and its movement can be motorised or manual. Once gathered, Oskura Orizzontale has a minimum footprint to free up the view of the outdoors. The extruded aluminium slats contain heat and sound insulating material for ideal comfort.
Sunscreen, shading, and energy efficiency, but also protection and privacy are the primary functions ensured by Oskura Orizzontale.
9010 Marble Brown 9005 Matte Marble Grey

7016 Matte 9007 9006

7035 1013

9016

T10

Colours on request