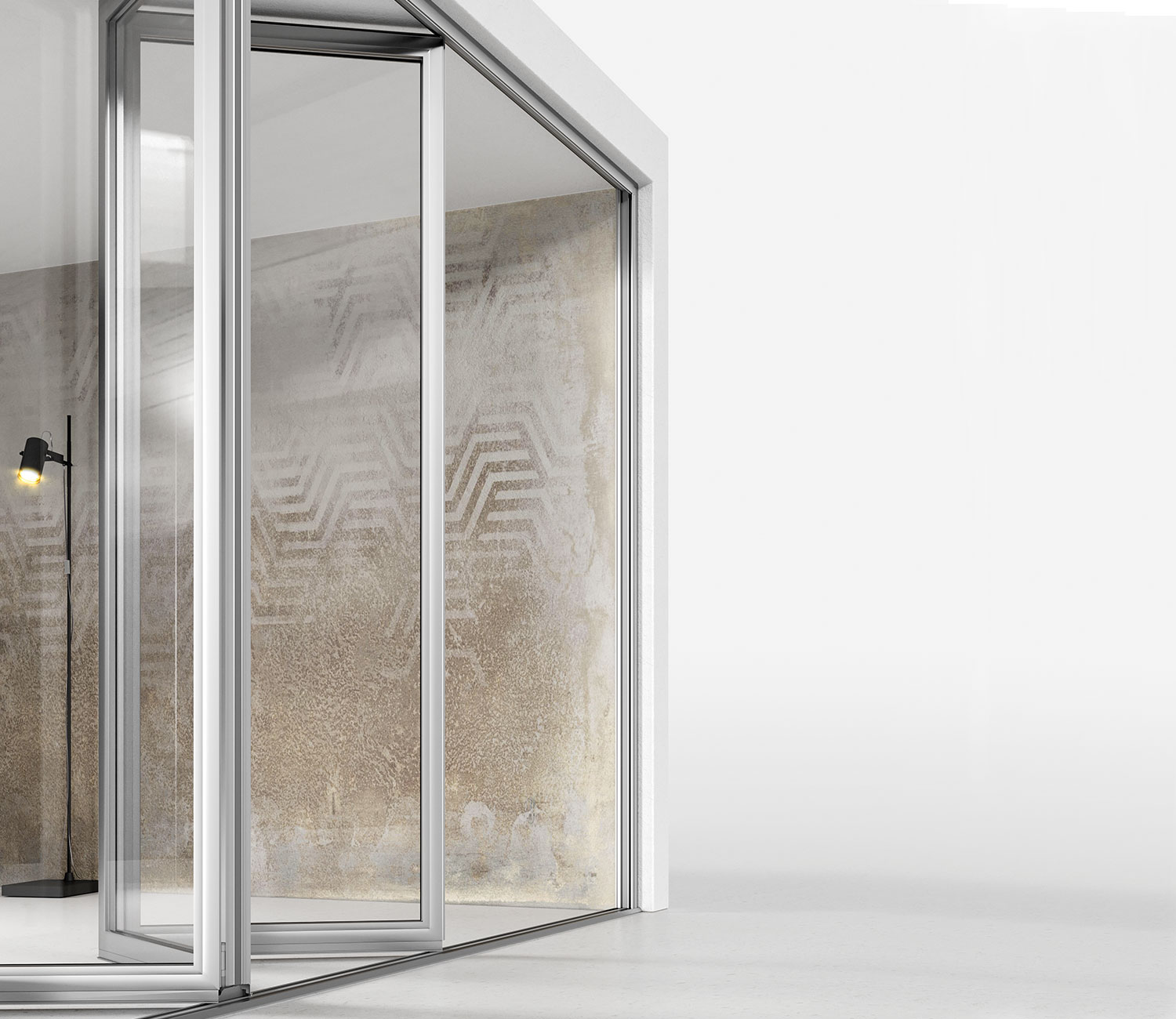 S.75 TT
There are truly an infinite number of opportunities to be had from a folding door! Elegant and original, it becomes a true furnishing accessory that can satisfy any design need: the S.75 TT folding door can be completely packed to overcome the boundary between indoors and outdoors and offer you maximum construction freedom and creation of spaces.
Its panels are always built to measure, while the upper and bottom tracks and side jambs create a closed frame with double gaskets that act in compression for excellent performance. The special system of the S. 75 TT folding door is also ideal for climate zones where resistance to weather, sealing, and thermal and acoustic insulation are of major importance. The thermal break is obtained through 28 mm polyamide Barss to promote excellent living comfort and greater energy efficiency.
The specifically designed accessories combine the need to support large weights with an innovative aesthetic taste. This particularly applies to the anodised aluminium and stainless steel rollers and hinges, as well as the square and minimal handles.
Pack gathering is easy, quick, and quiet. It can be to either left or right or, for larger glazed units, even divided on both sides. With the S. 75 TT folding door you can obtain well-being in the environment that you always dreamed of, where temperature, brightness, and comfort become synonymous with "feeling good" at home!
9010 Marble Brown 9005 Matte Marble Grey

7016 Matte 9007 9006

7035 1013

9016

T10

Colours on request