Oskura Unica
Oskura Unica is the exclusive bioclimatic pergola with totally independent orientation and slat packing operations.  New views, new horizons, new technological excellence! Up to 115 degrees of orientation, total slat packing, dual independent operation, excellent weatherproofing… definitely unique, in name and in fact!
Patented product, to guarantee safety, protection and durability over time.
The sunscreen function, which allows orienting the slats from 0° to 115°, allows adjusting sunlight and heat inside the pergola, so that it can be enjoyed all year long.
The dual independent rotation and packing operations will make you enjoy the beauty of being under a pergola!
Ideal for commercial and outdoor activities, and for all contexts in which contact with nature is desired; thanks to its natural ventilation system, Oskura Unica allows you to experience the outdoors all year round and under any weather conditions.
Architectural modernity, sophisticated lines and modular glass accessories, fully customizable size and finishes…. What more can we say!
Beauty is all here! A Sunroom pergola is for life!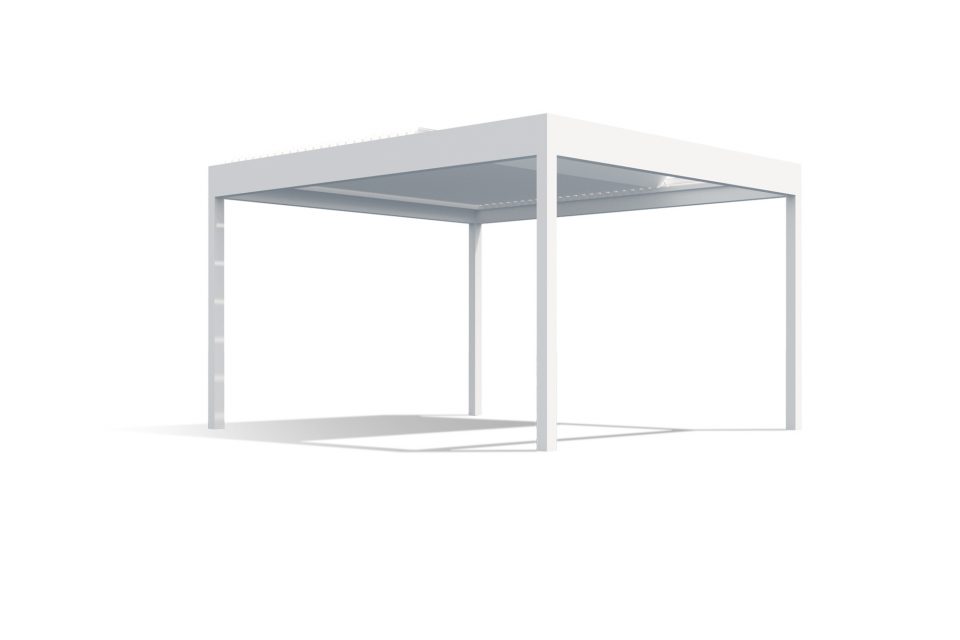 FREESTANDING PERGOLA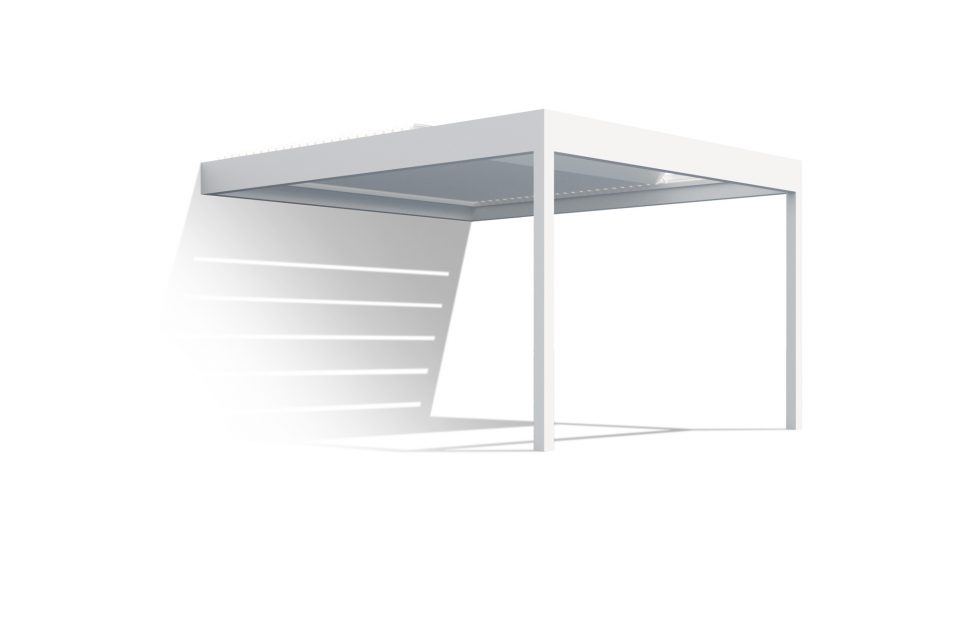 PERGOLA FITTED TO A WALL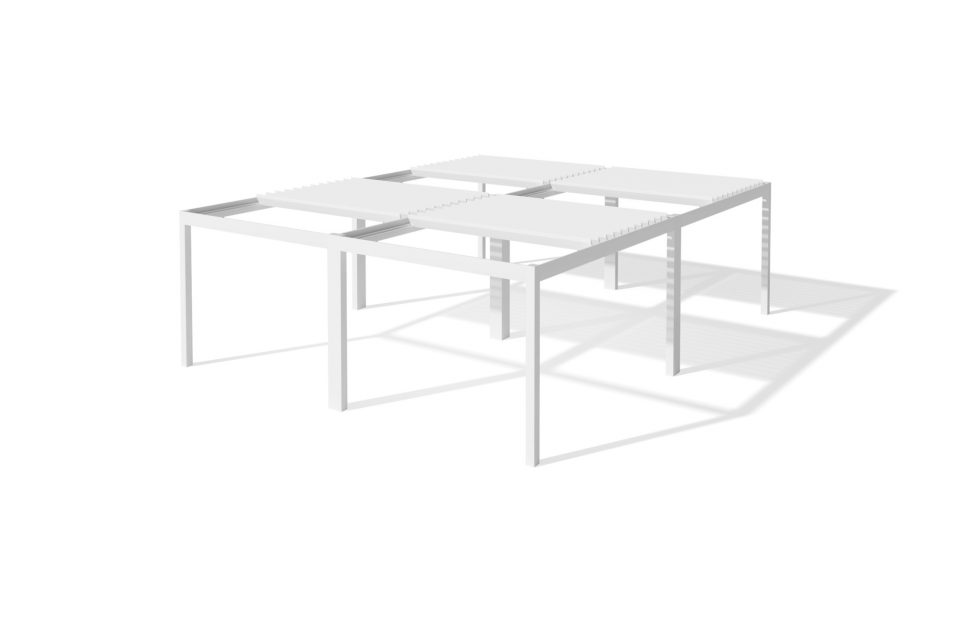 COMBINED MODULES ON BOTH SIDES (WIDTH AND DEPTH)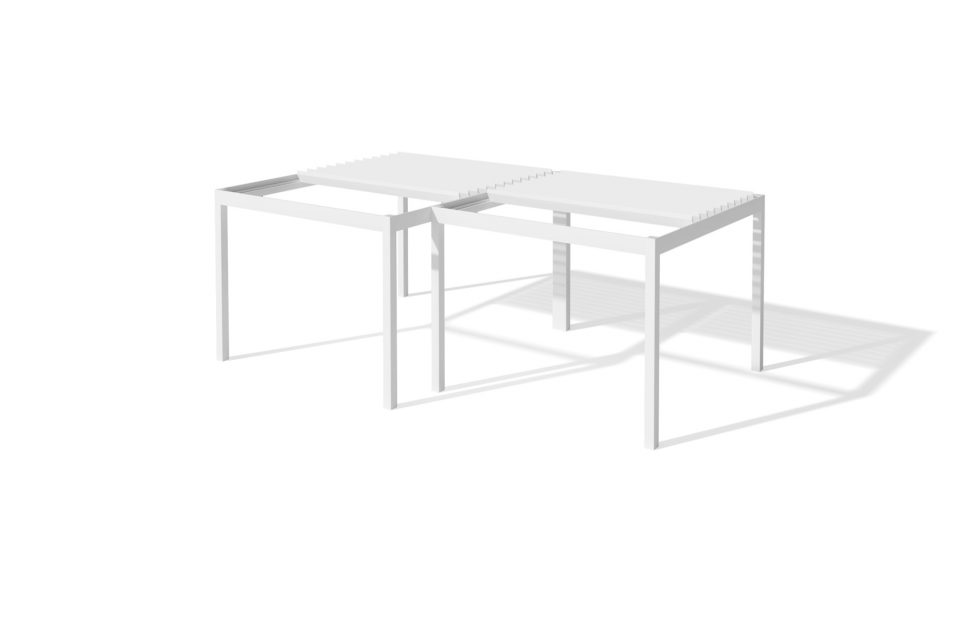 COMBINED MODULES BUT WITH DIFFERENT DEPTH, IN A FREESTANDING STRUCTURE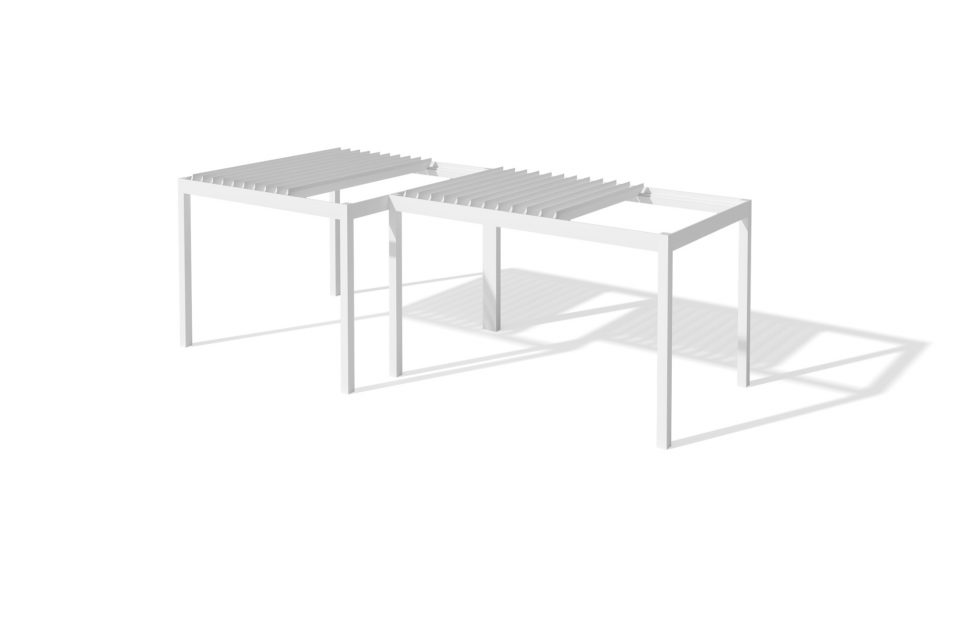 COMBINED MODULES BUT WITH DIFFERENT WIDTH, IN A FREESTANDING STRUCTURE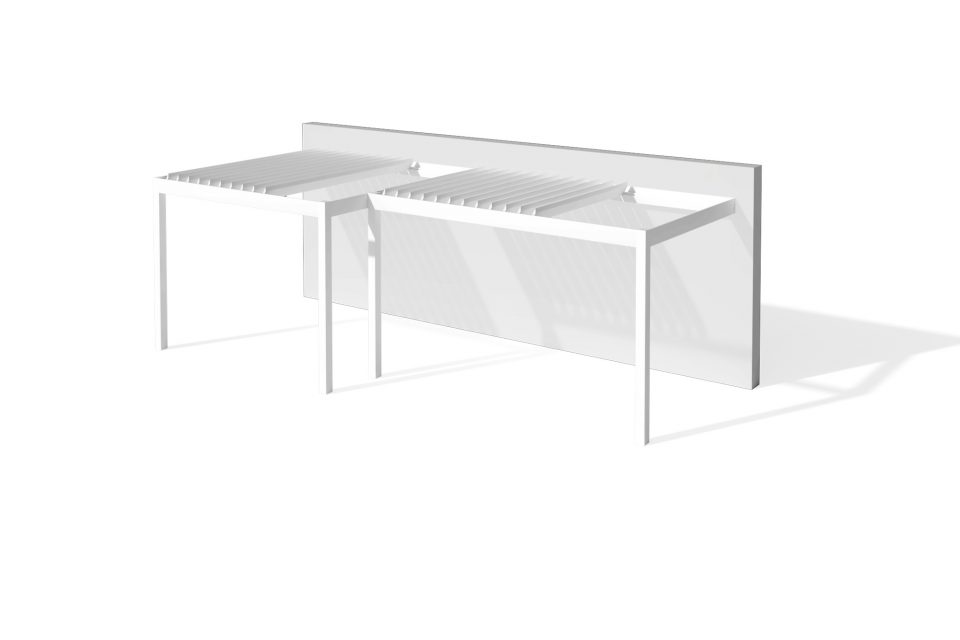 COMBINED MODULES BUT WITH DIFFERENT WIDTH, FITTED TO A WALL
MODULE WITH CANTILEVER STRUCTURE (1 M MAX)
9010 Marble Brown 9005 Matte Marble Grey

7016 Matte 9007 9006

7035 1013

9016

T10

Colours on request