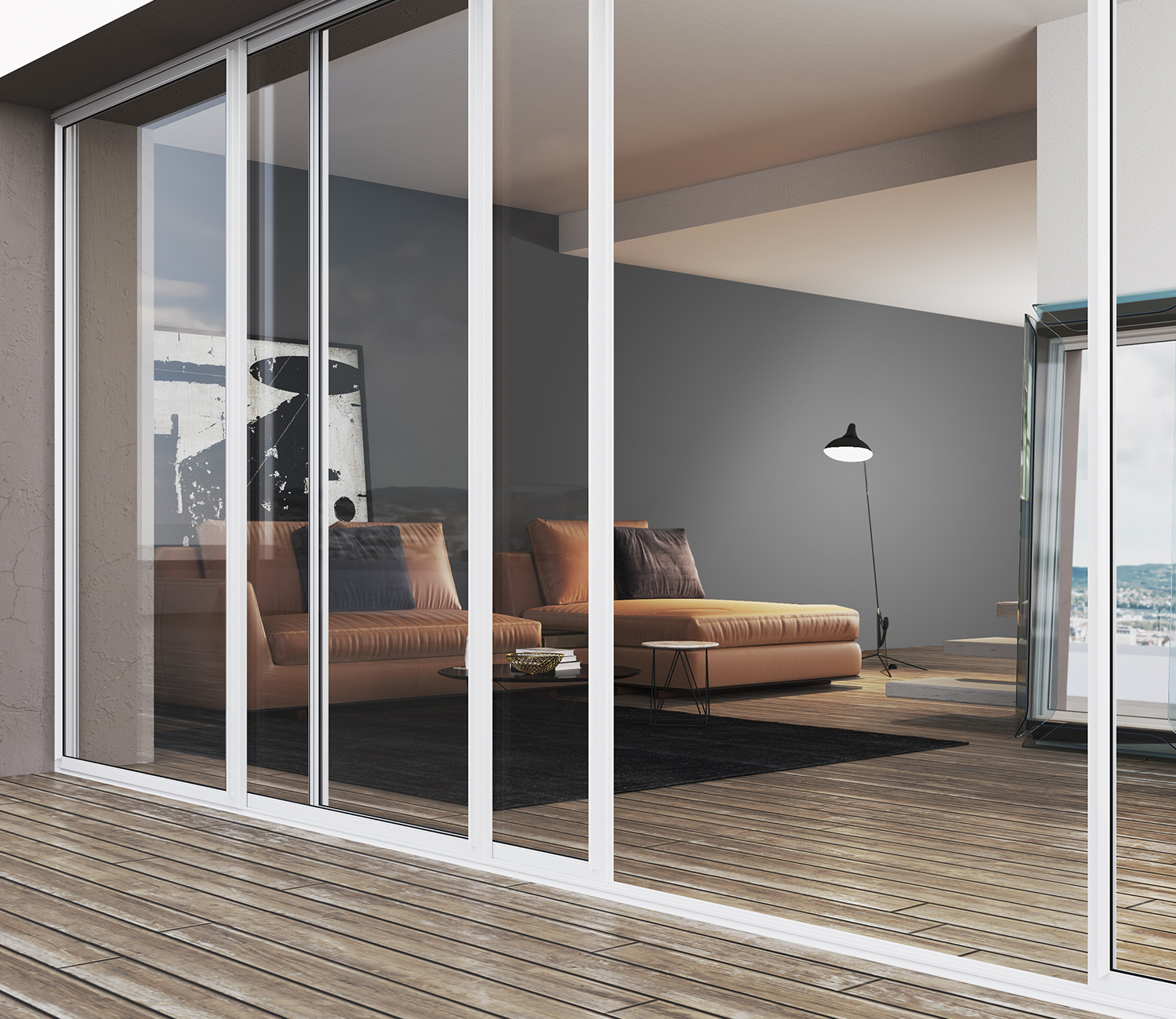 S.50
A new glazed unit can always improve not only the interior, but also the exterior of your home. Whatever your type of outdoors, the S.50 sliding door integrates perfectly with the design of your home or business thanks to its simple and clean lines.
The simply-constructed S.50 parallel sliding door system with non-thermal profiles offers good protection from the wind, rain, or external noise and is ideal for protecting your bioclimatic pergola, portico, or Greenhouse, but is also ideal for a business that is open to the public.
The particular structure of the modular frame allows the construction of many types. The nearly infinite colours available for the aluminium profiles make it easy to adapt it to your style. The panels are always made to measure. They slide on rollers with ball bearings made of stainless steel for maximum durability and safe daily use. Every panel also has adjustable rollers for perfect alignment, ensuring excellent sliding.
9010 Marble Brown 9005 Matte Marble Grey

7016 Matte 9007 9006

7035 1013

9016

T10

Colours on request