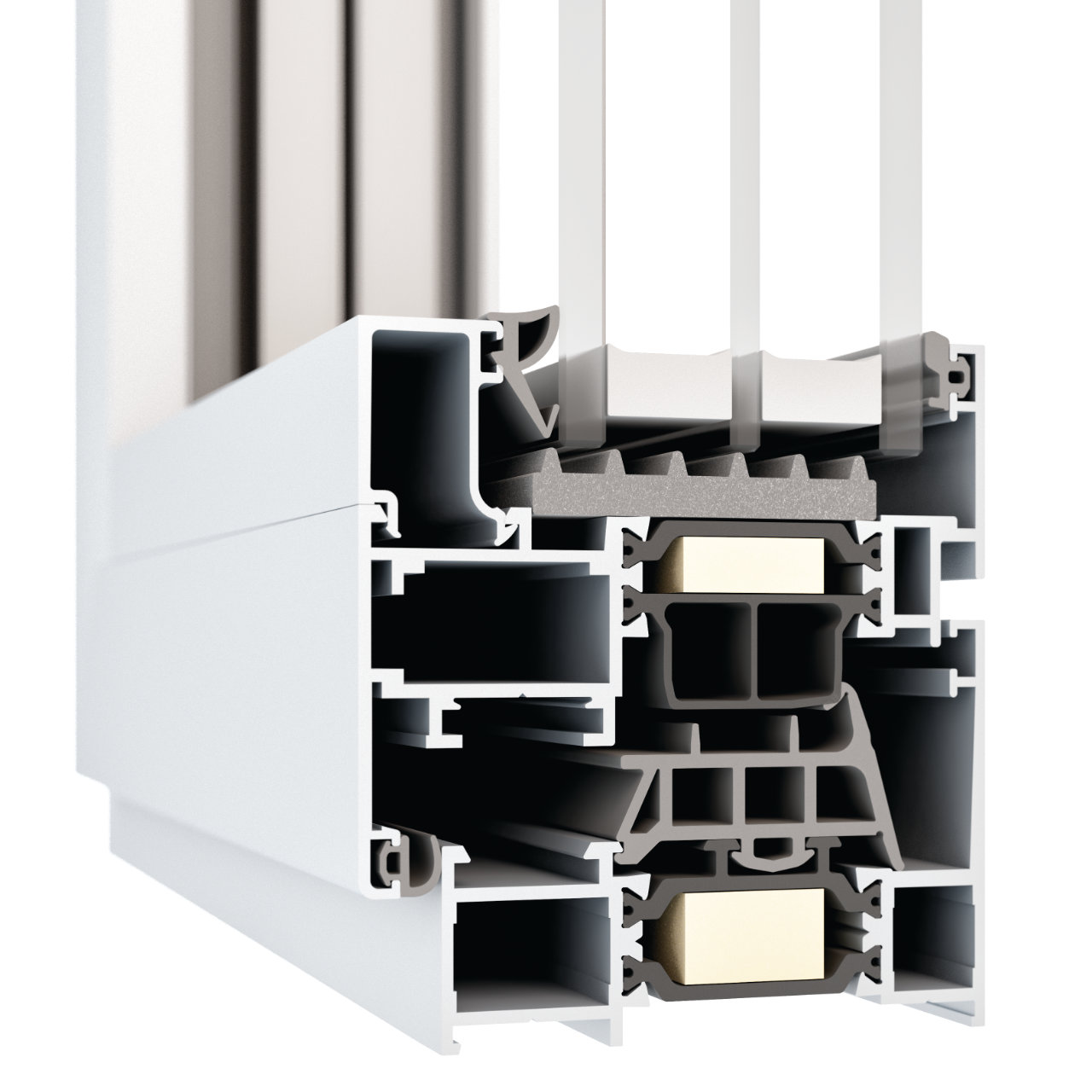 S.72 HW
Windows Series
Frame 71 mm – Door 81 mm
Glass up to 50 mm.
THERMAL INSULATION*
UF – 1,49 W/m2k
UG – 0,5 – Psi 0,031
UW – 0,86 W/m2k
* Optional thermal insulation
S.72 HW (High-performance Windows), maintains synergistically the profiles shells and accessories of the largest series, thanks to the inclusion of an innovative bar in the latest generation of 34 mm polyamide that allows the interruption of the thermal bridge. It is the right answer to the increasingly demanding demands of the market.
With the Ghost 180°, we are currently able to offer a folding door equipment with concealed hinge side and an opening of 180° transpires.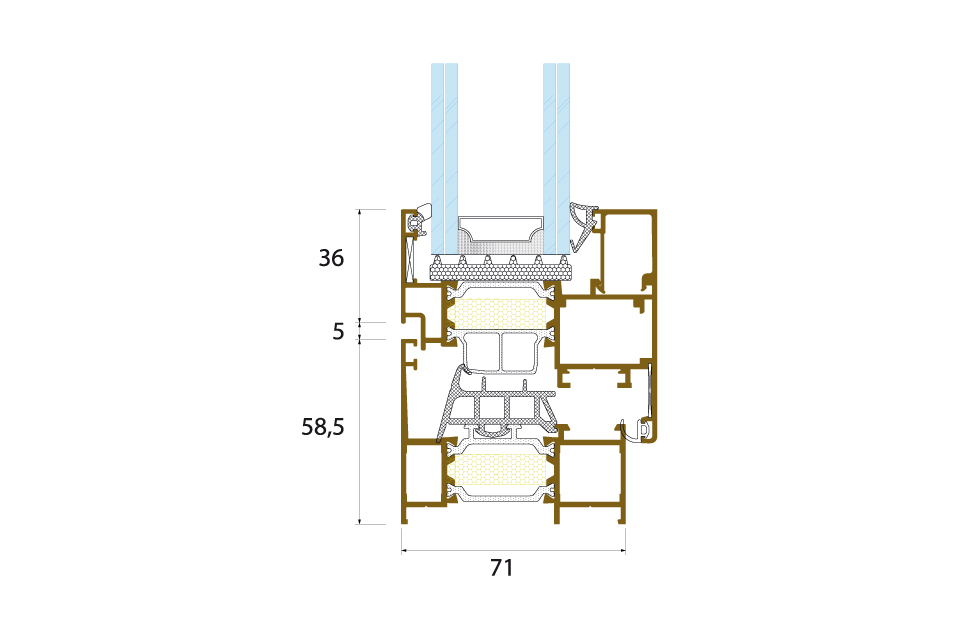 S72-HW-disegno-tecnico-quotato-01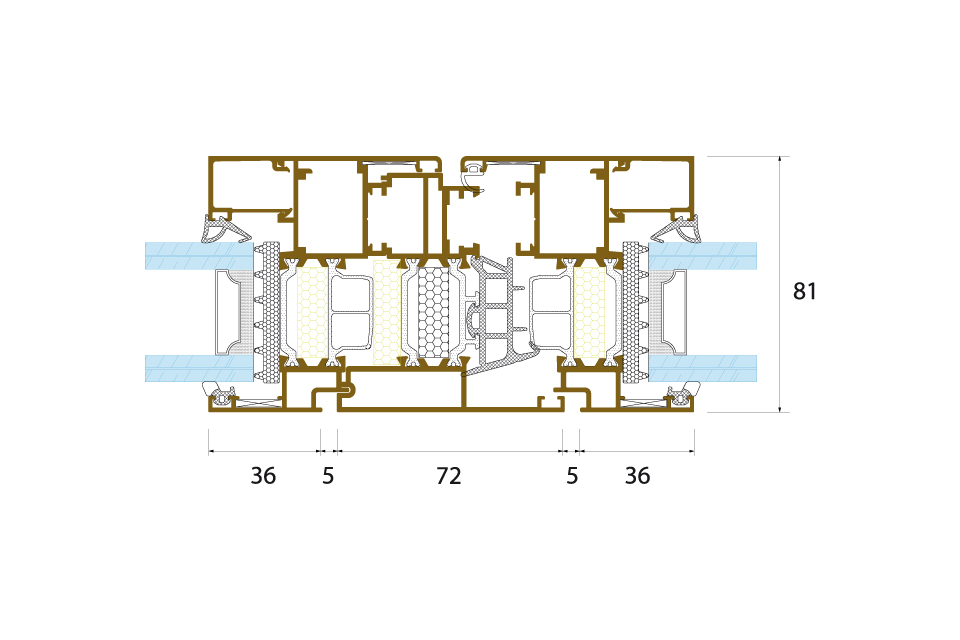 S72-HW-disegno-tecnico-quotato-02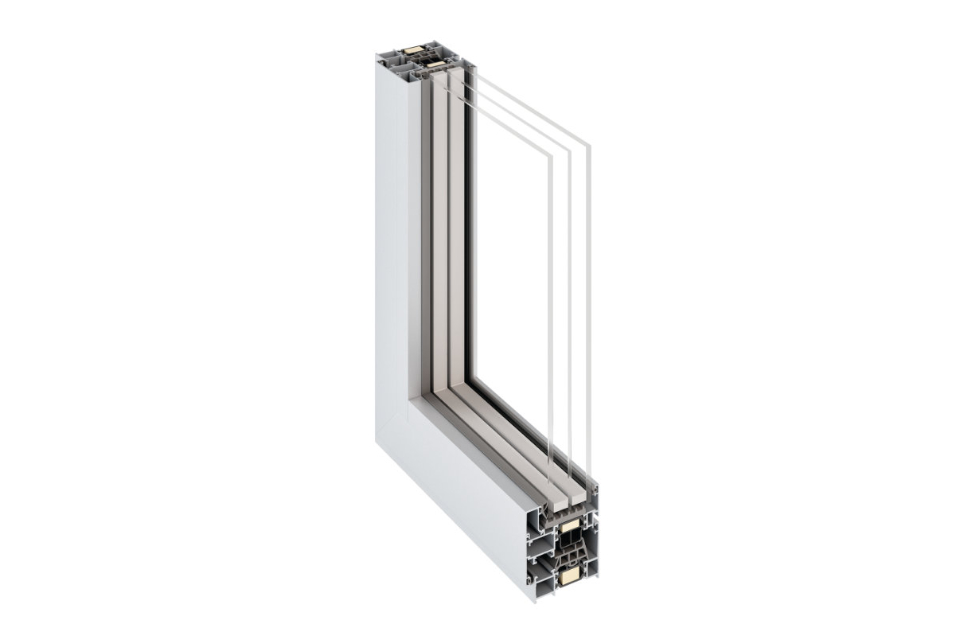 S72-HW-spaccato-L
9010 Marble Brown 9005 Matte Marble Grey

7016 Matte 9007 9006

7035 1013

9016

T10

Colours on request