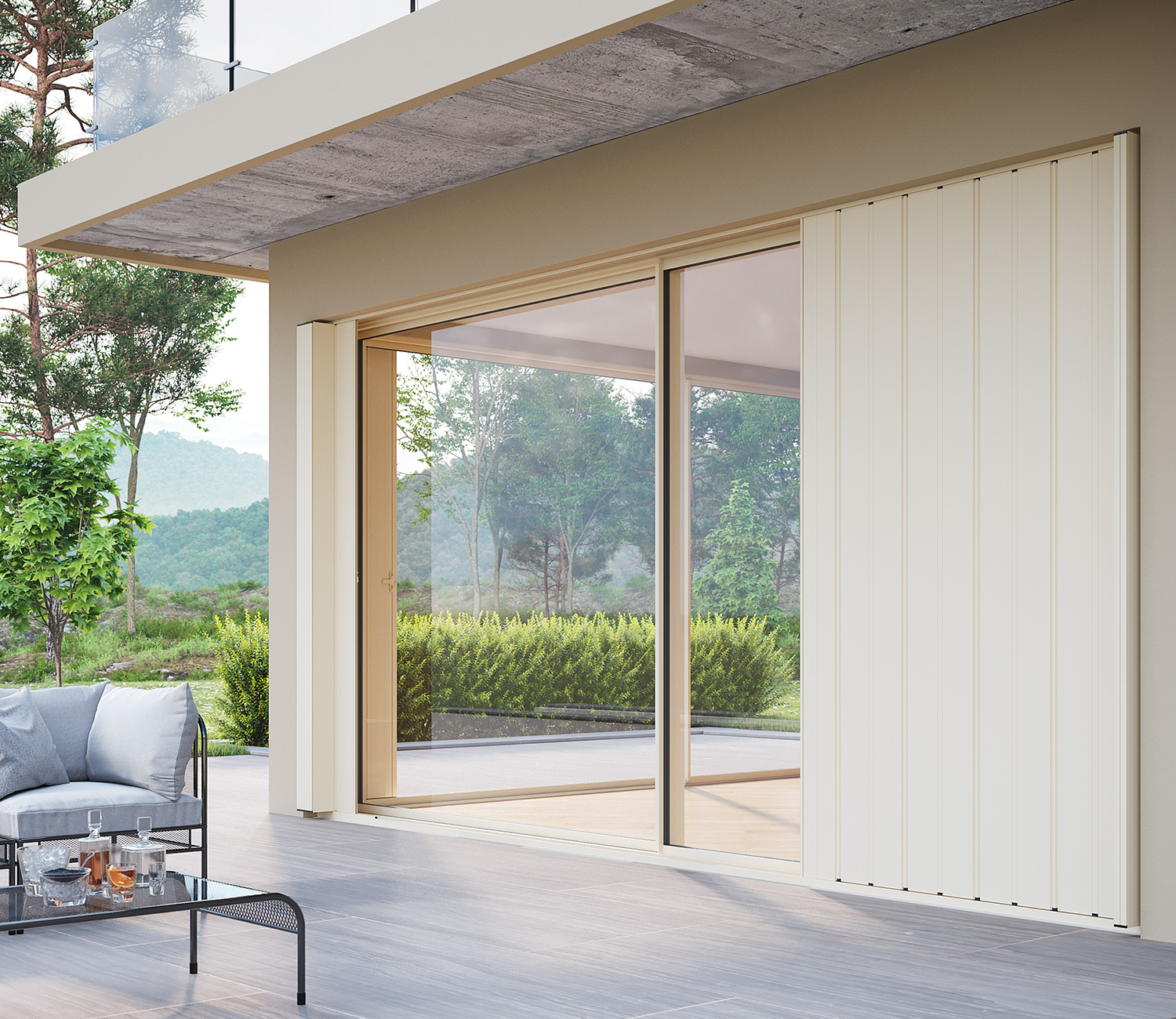 Skuro Sikuro
The practicality of a single gesture for maximum comfort in your large or small environment! Skuro Sikuro is the sunshade system for protecting small and large openings from the sun's rays and the weather through its concept that combines security, flexibility, and a pleasing appearance.
To add the most refined aesthetic balance and integrate Skuro Sikuro into the structure of a building, you can choose any colour, including wood and steel effects.
The extruded aluminium elements in three different sizes contain sound insulating material. With Skuro Sikuro, every environment will be protected and secure.
9010 Marble Brown 9005 Matte Marble Grey

7016 Matte 9007 9006

7035 1013

9016

T10

Colours on request