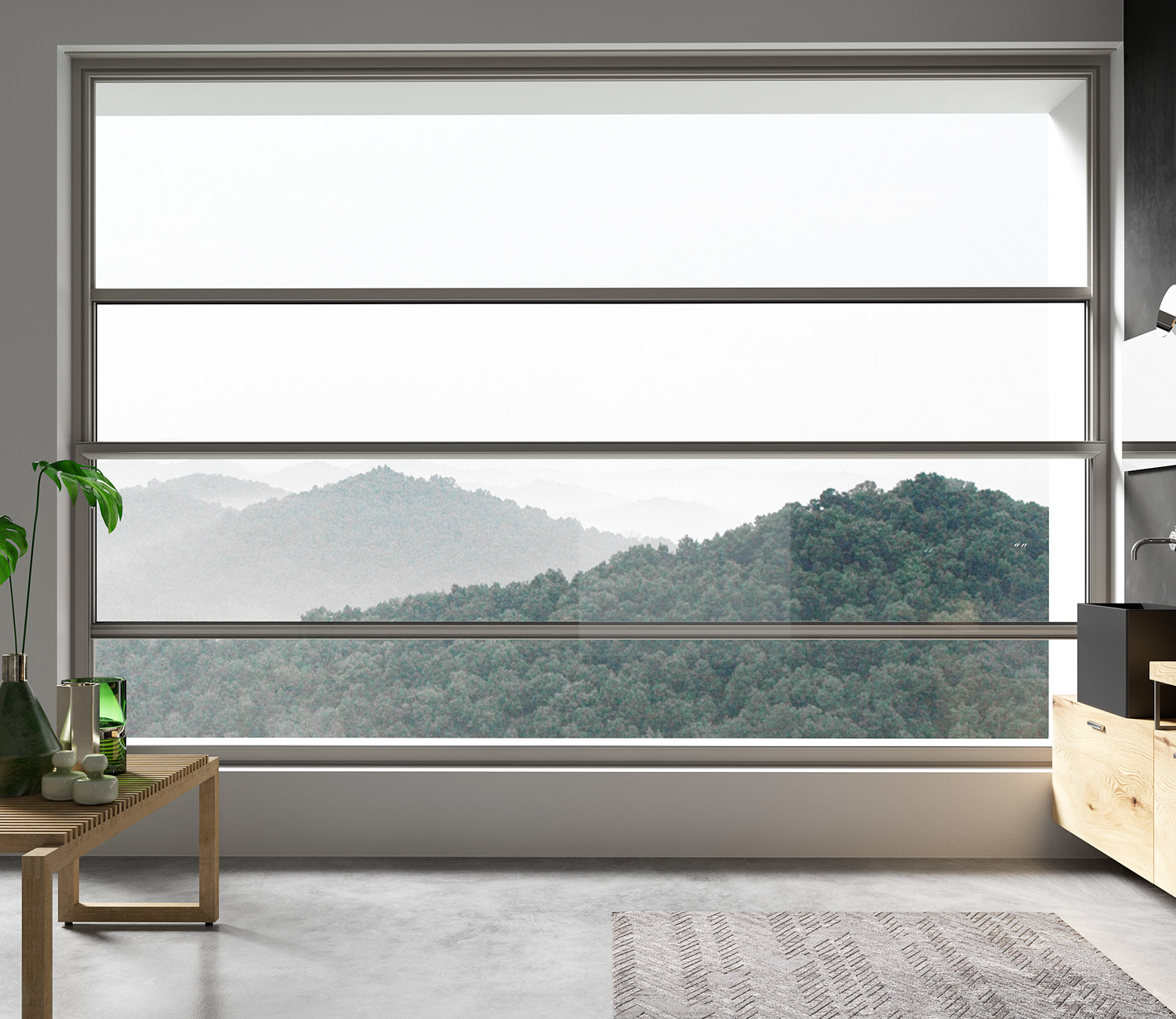 S.70 Verticale
Sometimes a space-saving solution is needed to respond to new living needs like a desk that was not there before, a new room to be created, etc. With the vertical-movement S.70 system you can make the best use of all your space, without creating additional footprint.
It is also ideal for businesses where the internal bioclimate that is created through natural ventilation promotes a pleasant and healthy stay. Its CE marked fall protection device ensures safety in any situation. The motorised system is controlled by a dead man's switch and it is lifted using steel cables. Also, the frame tracks have a special shape that, when pushed by the wind, gives the gasket a perfect support base and seal.
Available with non-thermal or thermal break profiles, the S. 70 vertical sliding door allows construction with two, three, or four panels for maximum customization. Finally, the horizontal layout of the panels, with free space of up to over three metres, provides a wide view of the outdoors, great architectural modernity, and unrivalled brightness.
9010 Marble Brown 9005 Matte Marble Grey

7016 Matte 9007 9006

7035 1013

9016

T10

Colours on request