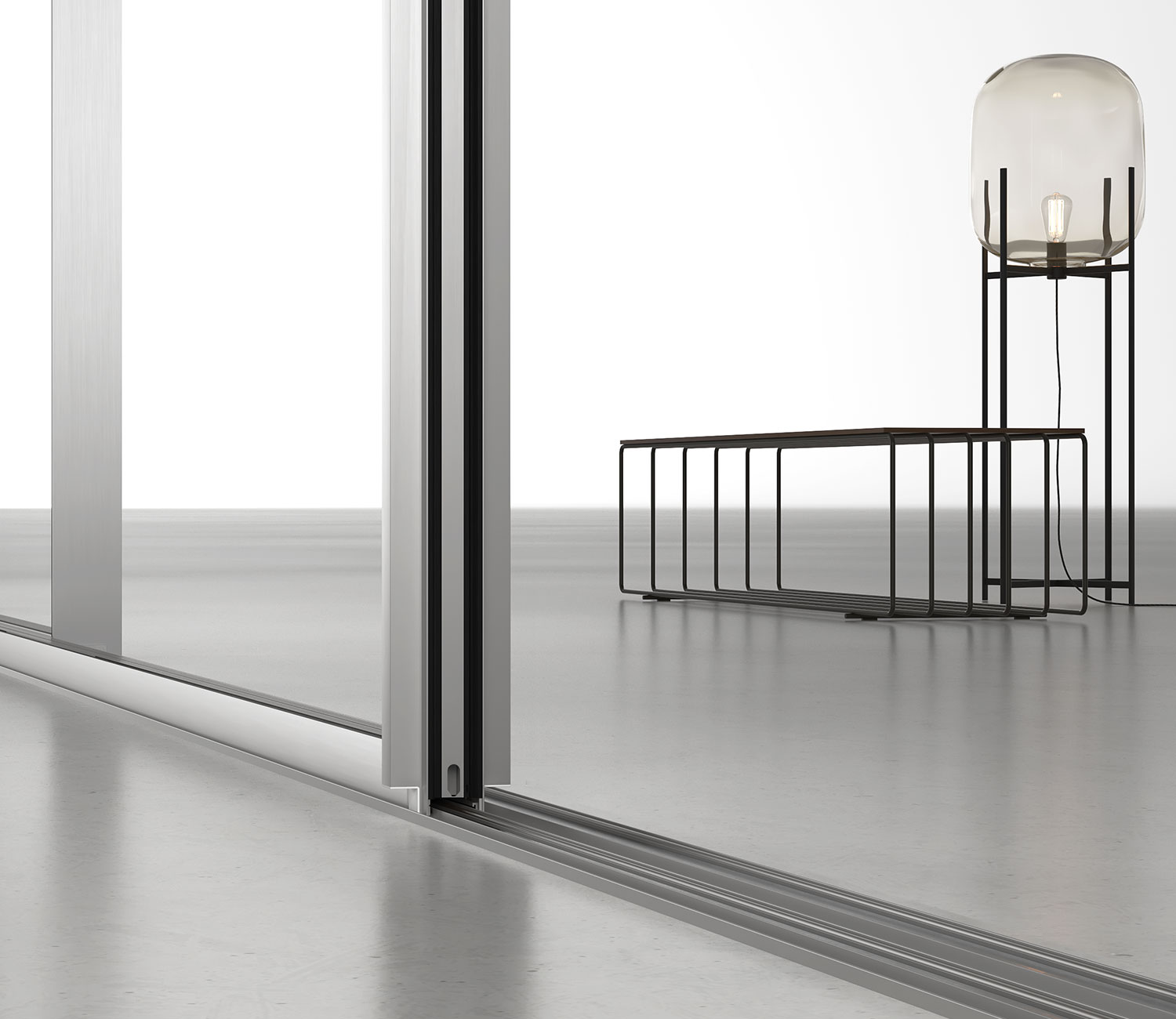 S.150 TT
The S.150 T.T. sliding door is an extremely innovative minimal system that uses thermal break profiles of decidedly reduced sizes. The possibility of having double-glazed or triple-glazed panels offers greater thermal insulation to be particularly efficient from the energy point of view.
The system is made with special profiles where the central upright has a minimum footprint, offering a completely free view of the outdoors. The linear and reduced shapes characterized by an exclusive design offer a modern and refined appearance. All parts are built according to the design, with carefully researched and tested materials to always ensure the best functionality, reliability, and durability.  Even though its large glazed units can weigh up to 400 kg, the sliding system can be easily opened and closed without any effort. The stainless steel rollers are integrated in the panel profile and protected to avoid jamming or wear.
There are as many types of designs as there are application possibilities. The parts of the S.150 TT system, including the sliding, fixed, or corner elements, come in an infinite combination of configurations including the colour, style, etc., to offer maximum flexibility. The end result will be the fruit of your imagination and creativity, too!
9010 Marble Brown 9005 Matte Marble Grey

7016 Matte 9007 9006

7035 1013

9016

T10

Colours on request