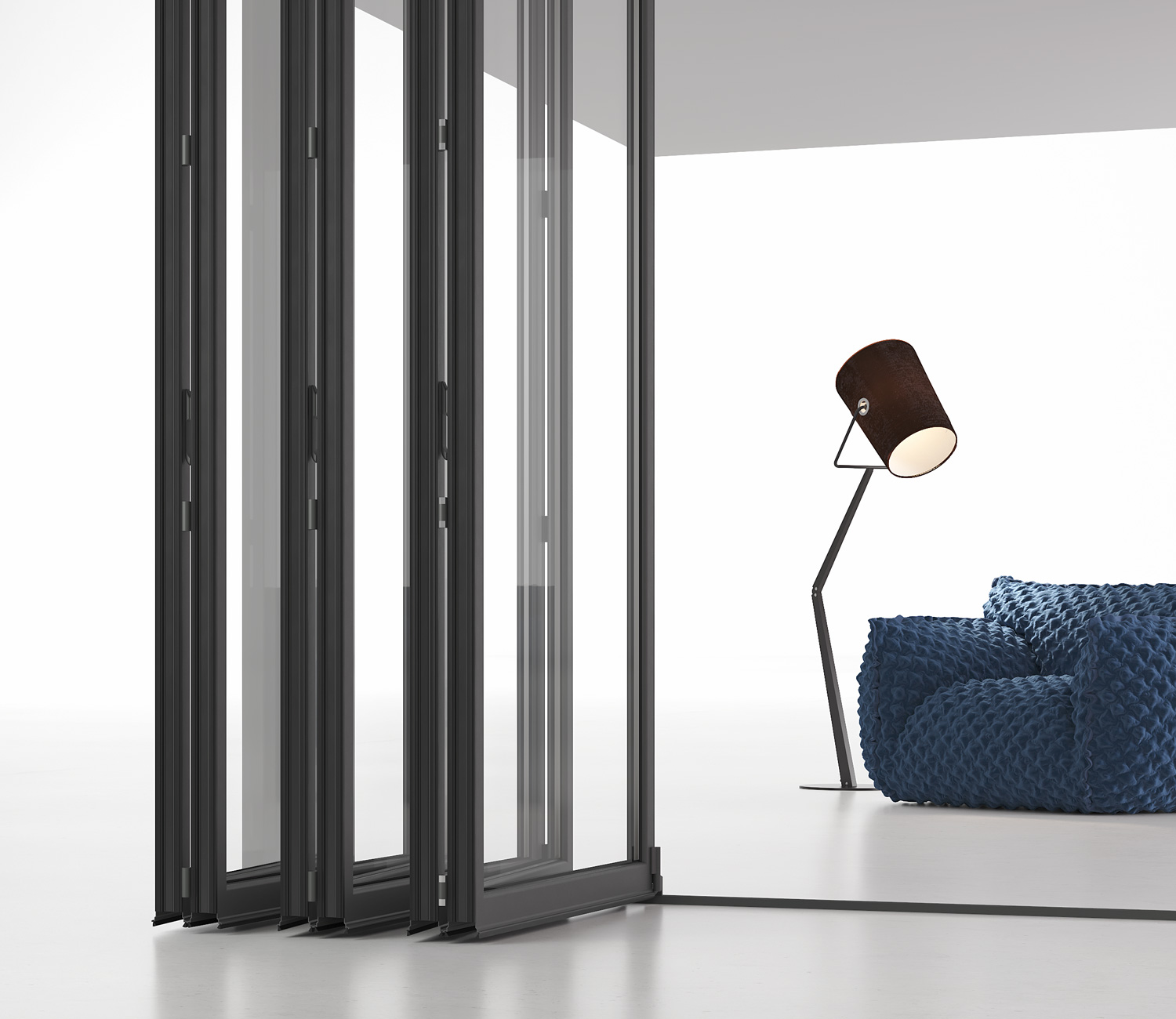 S.60 TT
Excellent thermal and sound insulation, even on wide openings, is possible with the S. 60 TT folding door.
Easy to use, fluid, and quiet, it can be gathered to one side, either left or right or divided on both sides when the opening is particularly wide. Always made to measure, the S. 60 TT folding door has no length limits and offers you great design freedom. Also, the ability to insert a low threshold minimizes the thickness in transit to greater facilitate the connection between the indoors and outdoors.
The structure of the S. 60 TT folding door is particularly solid, for this reason, the floor bears the entire weight of the glazed unit, preventing any flexing and not compromising its good operation.
9010 Marble Brown 9005 Matte Marble Grey

7016 Matte 9007 9006

7035 1013

9016

T10

Colours on request