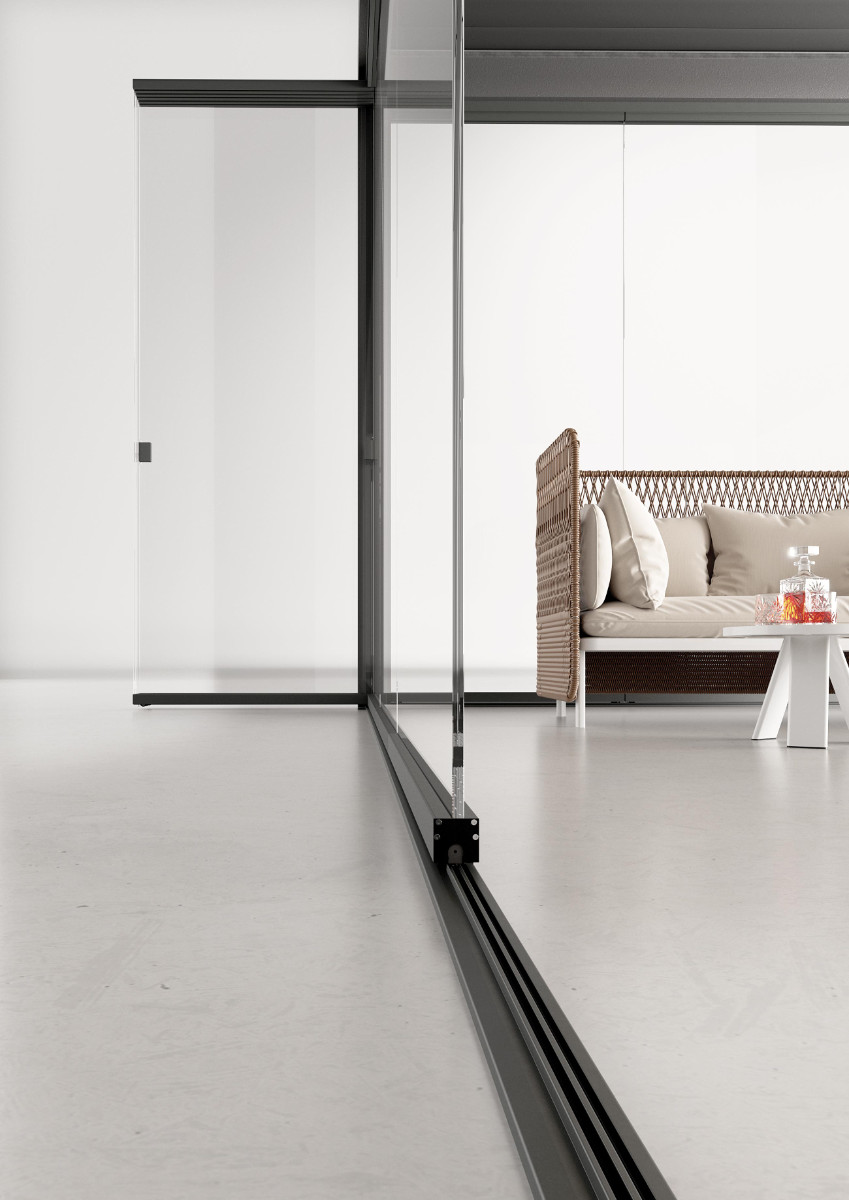 Tuttovetro Floor
Tuttovetro Floor is the frameless collapsible glazed unit that gives maximum brightness to your setting. The bottom sliding system improves panel opening, also ensuring greater stability even if the installation frame is slightly irregular.
Each panel can be opened individually and folded on one side, allowing for a smooth and seamless indoors-outdoors continuum. The extremely thin upper track and the less-than-20 mm-thick lower track lighten the aesthetics and make Tuttovetro Floor almost invisible.
Tuttovetro is pure design and practicality, ideal for enclosing your bioclimatic pergola, Greenhouse, balcony, or portico. Cherished moments, practicality, and crossing the border between indoors and outdoors are the key points of our Tuttovetro frameless glazed unit in its collapsible version.
9010 Marble Brown 9005 Matte Marble Grey

7016 Matte 9007 9006

7035 1013

9016

T10

Colours on request