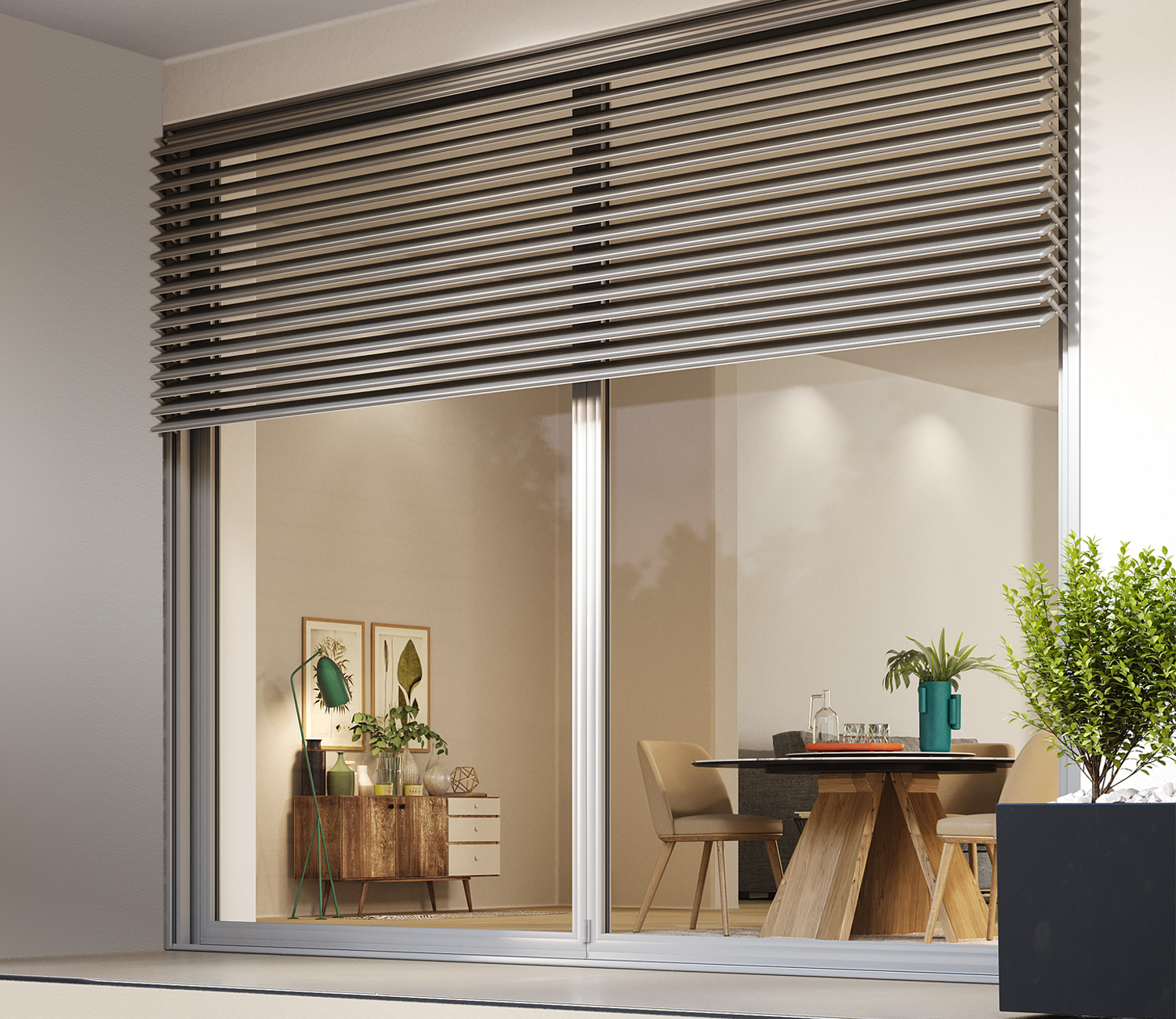 Oskura Verticale
Innovative and patented motorised system with the dual function of a sunscreen and sunshade, which allows protection from direct sunlight while maintaining a pleasant and modern appearance: this is the ideal solution for protecting your indoor environment from the weather without giving up a good level of natural lighting.
In its vertical version, Oskura packs the slats in the top of the frame to ensure a minimum footprint and the maximum view of the outdoors.
When completely closed, it creates a shade effect and is a safe Barsrier against intrusion thanks to the attachment system between the slats and tracks.
The system is always motorised and the extruded aluminium slats contain insulating material for sound-proofing the indoor environment.
9010 Marble Brown 9005 Matte Marble Grey

7016 Matte 9007 9006

7035 1013

9016

T10

Colours on request