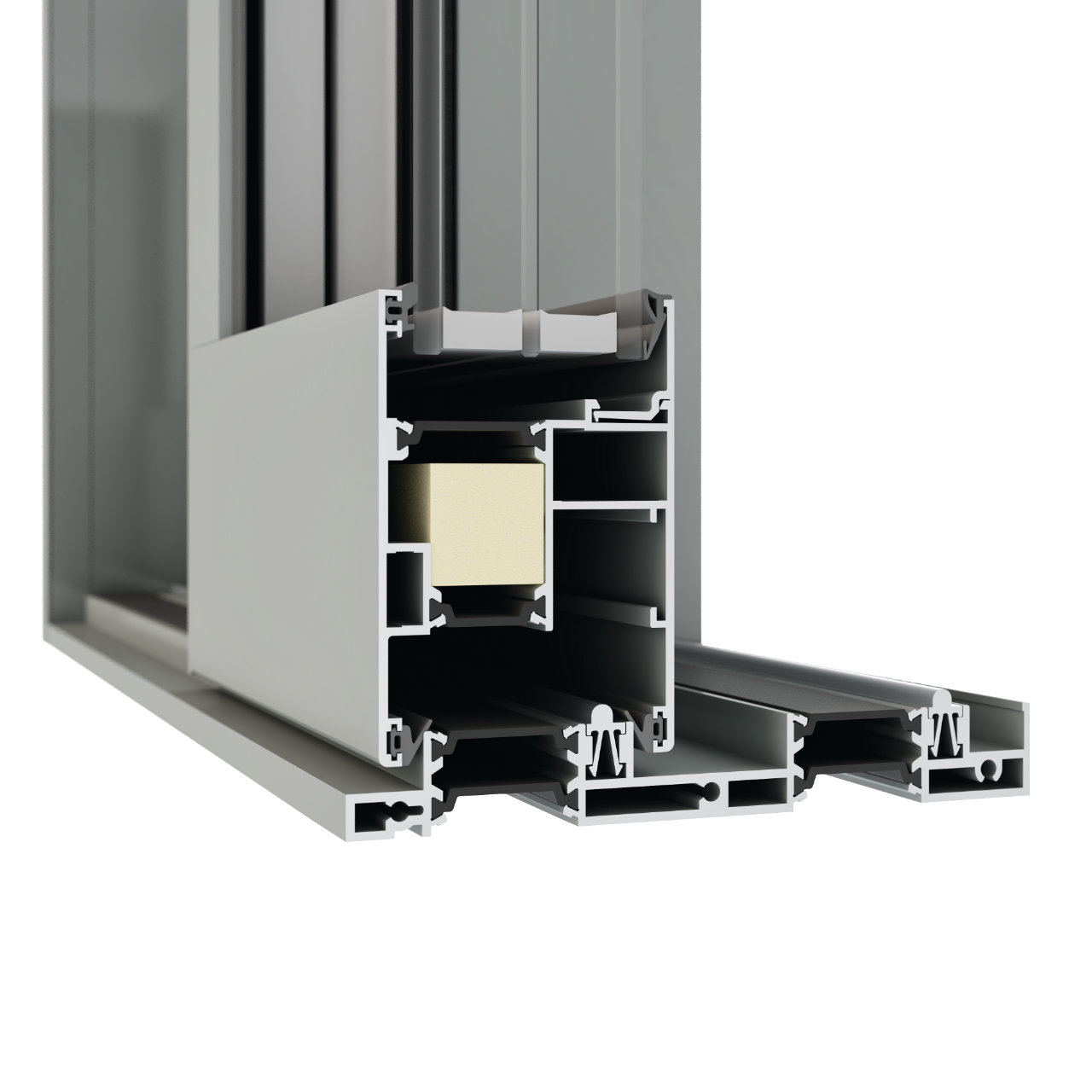 S165.SC
Sliding Series
S165.SC fits and integrates perfectly into the context of the systems, completing the offer with a sliding-lift series in aluminum, strongly requested by the market for its versatility and its essential aesthetics, with performances of absolute respect even with a minimal encumbrance of its sections.
Large mirrors but at the same time high safety and high thermal/ acoustic insulation, make the sliding door a great effect and emotional impact from which the name.
Proposed solutions
Two, four or six doors that can be opened on two or three tracks with normal or lowered threshold (mm. 22).
Fixed/openable solution.
Version also with minimal central knot mm. 50.
Possible glazing also with triple glass up to mm.52.
Capacity up to kg. 400 per single door.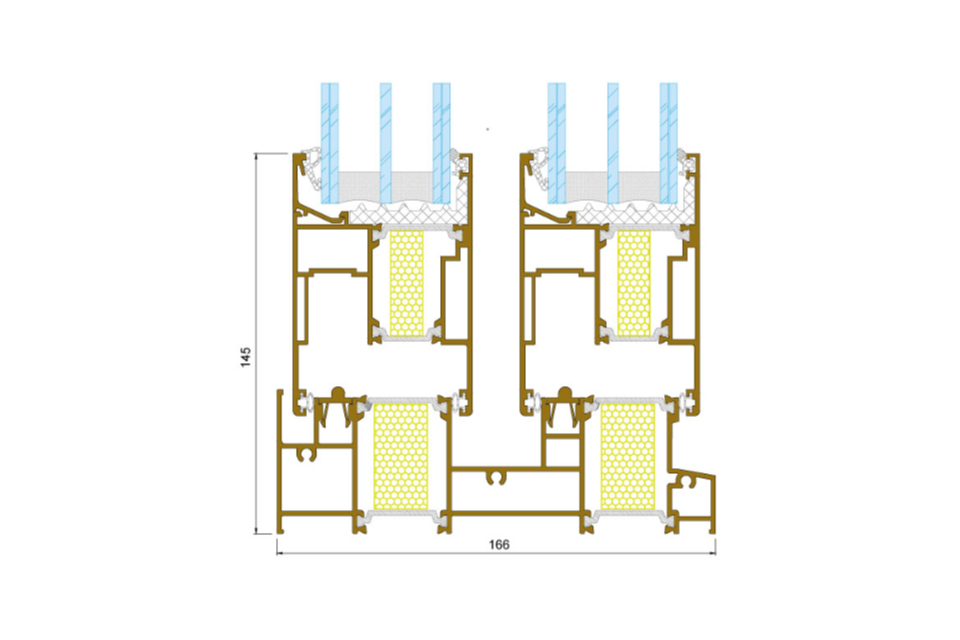 Base_Immagini_Tecniche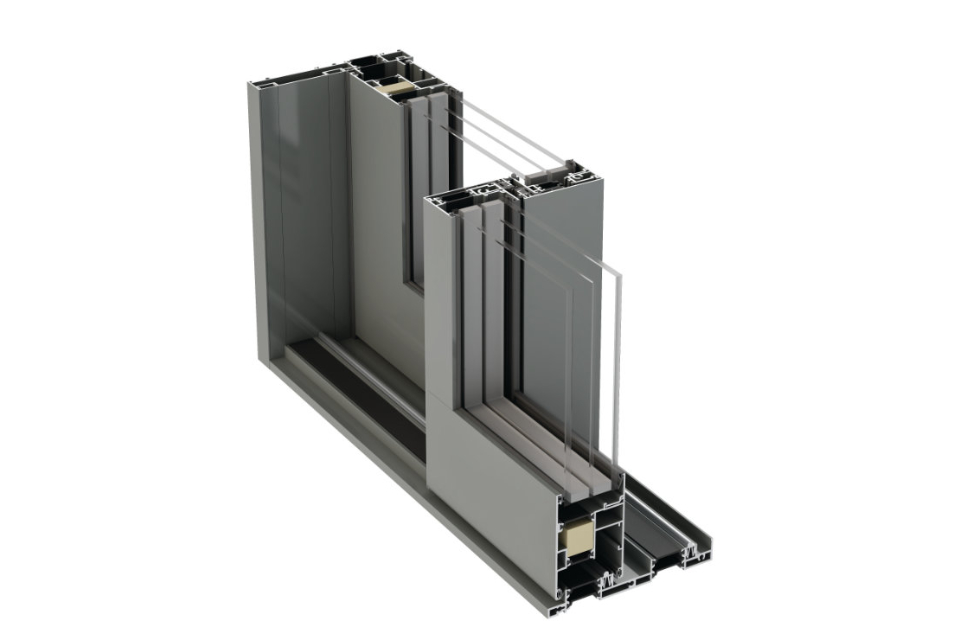 S165-SC-spaccato-L
9010 Marble Brown 9005 Matte Marble Grey

7016 Matte 9007 9006

7035 1013

9016

T10

Colours on request