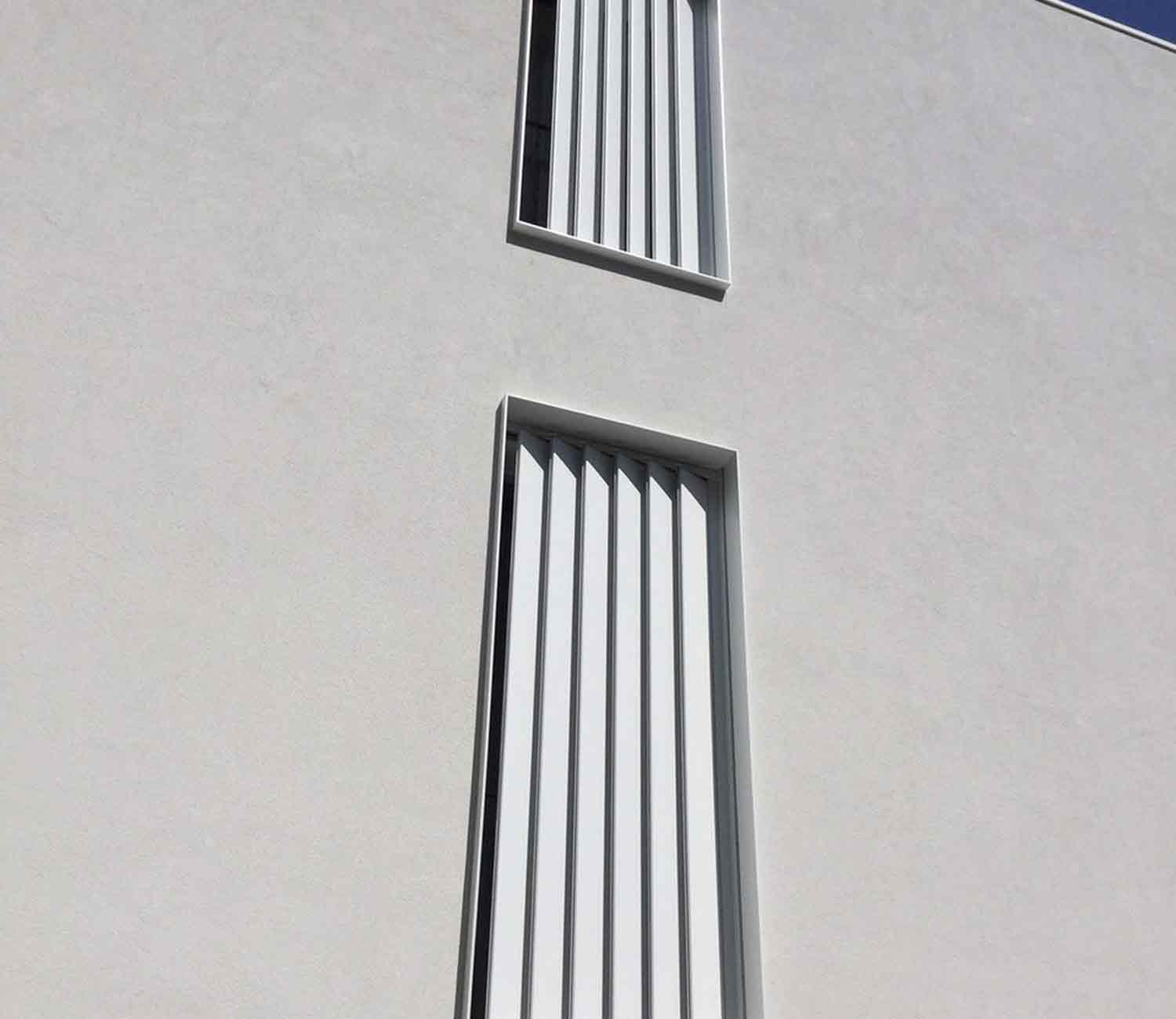 Skuro Sikuro
(ENV 1627 – CLASS 2 anti-effraction)
Oskura is a motorised shading system that protects from the sun without obscuring the light and blocking the view.
Thanks to its slats orientation system, Oskura provides the sunscreen and the sunshade options.
Oskura adapts to any situation thanks to its ability to move horizontally, vertically, and on an inclined plane.
The extruded aluminium slats contain heat and sound insulating material.
In moving up and down, the slats tilt to serve as a sunshade. When completely closed, it creates a shade effect and is a safe barrier against intrusion thanks to the attachment system between the slats and their tracks.
Integrating Oskura into a building structure while preserving its aesthetic balance, becomes simple thanks to the available coating colours, including the wood- and steel-effect options.
OSKURA underwent the following tests:
L 4000 x H 3000 mm Sample – Wind load resistance – Class 6 +- 400 Pa; in safety at +- 600 Pa
L 4000 x H 3000 mm Sample – Snow bearing capacity 300kg/sqm
L 1400 x H 2300 mm Sample – ENV 1627 – Class 2 (Burglar-proof)
9010 Marble Brown 9005 Matte Marble Grey

7016 Matte 9007 9006

7035 1013

9016

T10

Colours on request